2015 Christmas Ornament Now Available
The 2015 Christmas Ornament is now available. This year's ornament features the Engine Seven Company Patch.
All Proceeds from the sale of these Ornaments benefit the Connecticut Children's Burn Camp.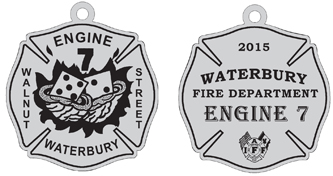 It is tradition for fire companies to create custom patches that represent the unique characteristics of their company. These patches are a way for the fire service to promote company pride. Every Waterbury Fire Department station has a patch of their own design.
Engine Seven's patch, designed in 1983 by members assigned to the unit, consists of two halves of a walnut surrounded by fire with dice in the center adding up to the number seven. The walnuts represent the station's location at 315 Walnut Street.
More Than A Coat
Waterbury Firefighters are raising money to purchase winter coats for local children. In partnership with Operation Warm, the "Firefighters Coats for Kids" program is a community outreach program designed to provide brand new "Made in the USA" coats to children in need.
We need your help. Please click here to donate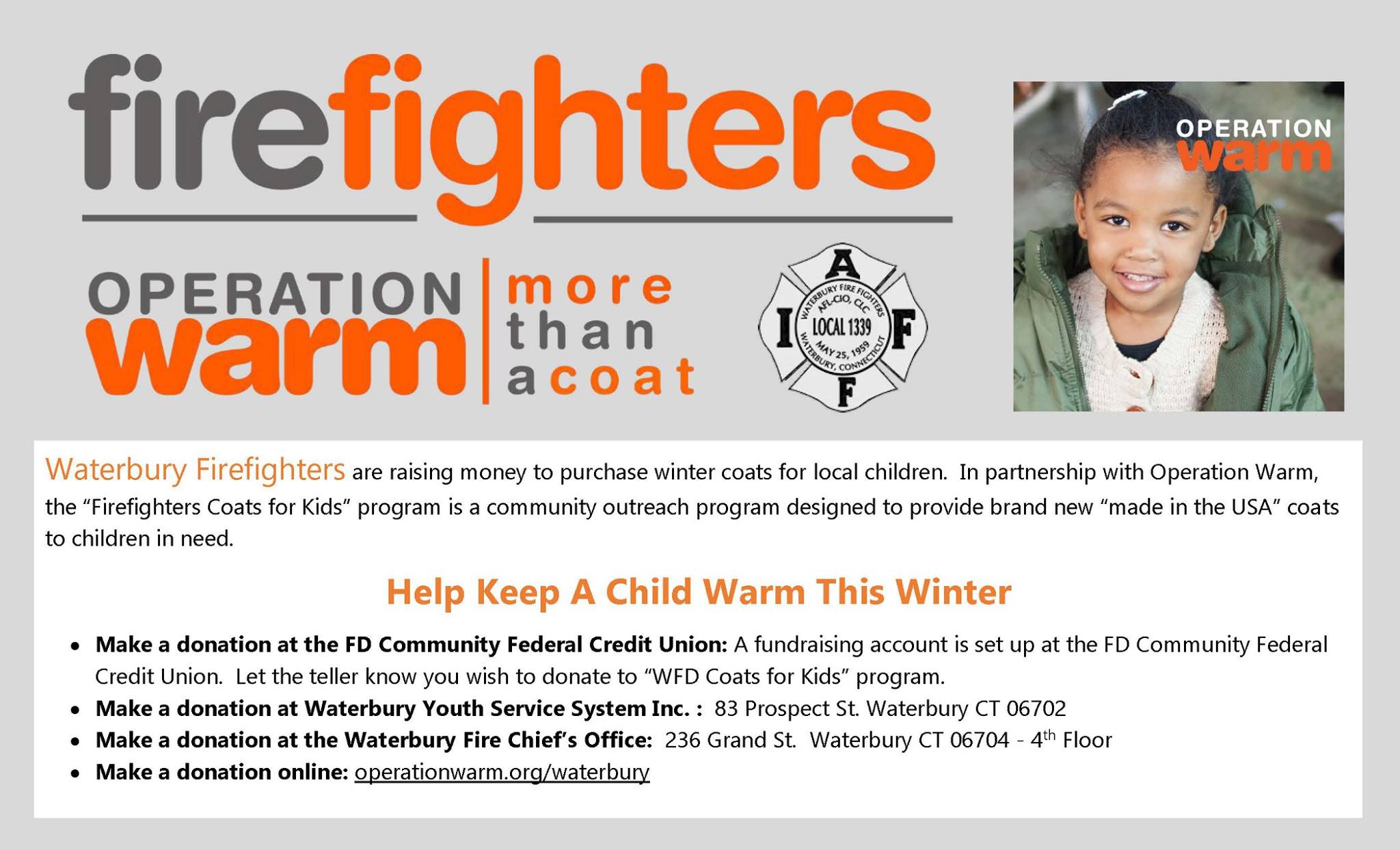 | | | |
| --- | --- | --- |
| Welcome | | You are not currently logged in. |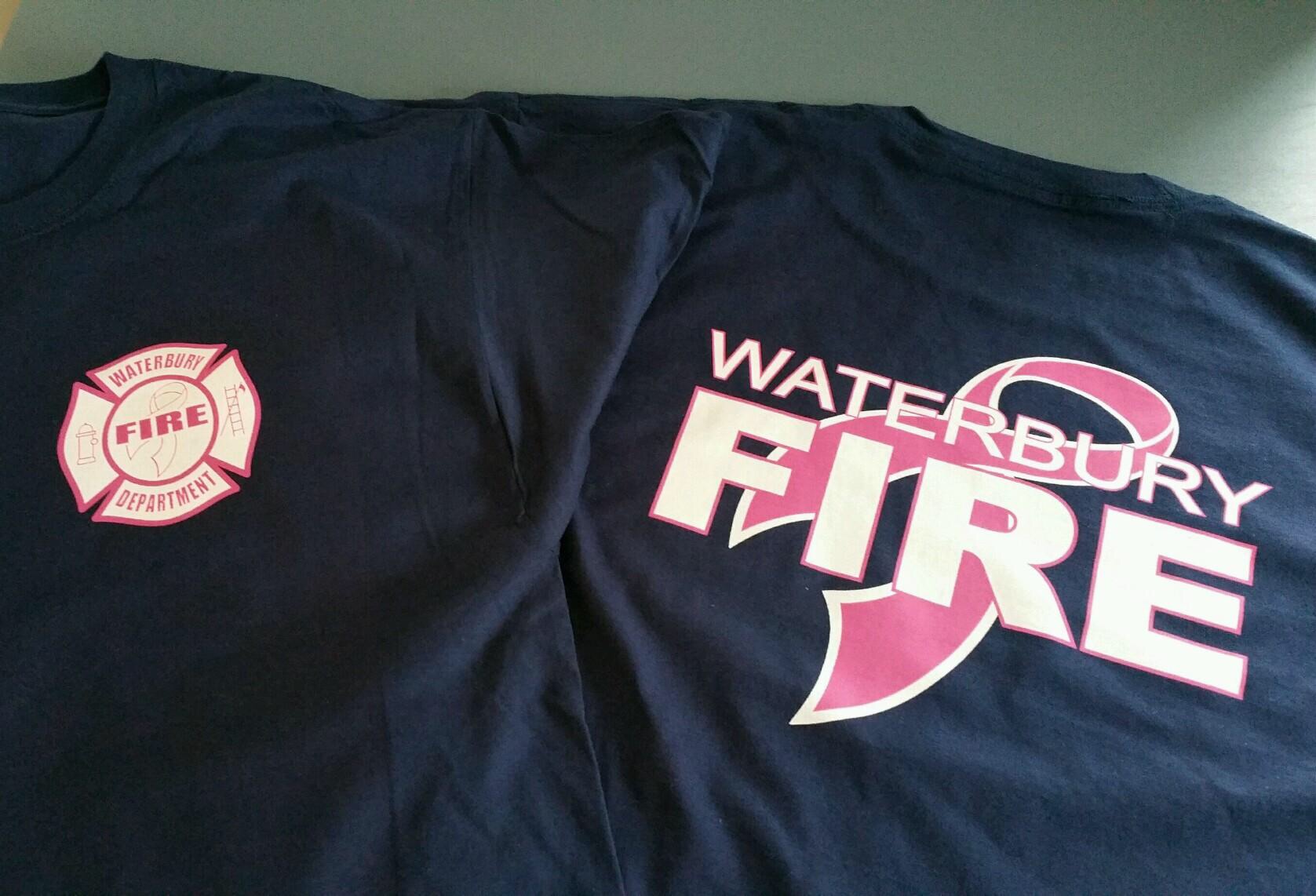 In recognition of Breast cancer awareness month, the Waterbury Fire Deparment has gone pink. Throughout the month of October, firefighters have replaced their standard issue shirts and will instead be wearing pink t-shirts in an effort to raise awareness for the importance of screening and early detection of breast cancer.
The IAFF Financial Services Corporation, through Liberty Mutual Insurance is offering IAFF members and Retirees discounts on Home and Auto Insurance. Our local representative is Tammy Liscomb.
Here is her info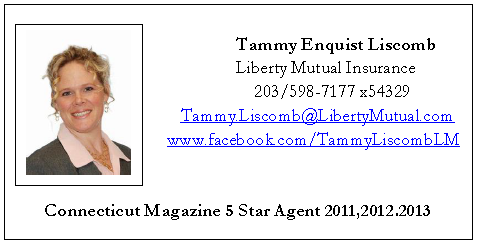 Battalion Chief Joe Valaitis is putting together a team for the Tough Mudder Challenge. It is a 10 mile obstacle course and raises money for the Wounded Warrior Project. He is looking for more team members. Anyone interested can contact him at Battalion 2. For more information on the Tough Mudder Challenge Click Here.
Organize Today!

Looking for more information on Organizing your workplace?
Click Here